Butterfly Drawing Pictures For Kids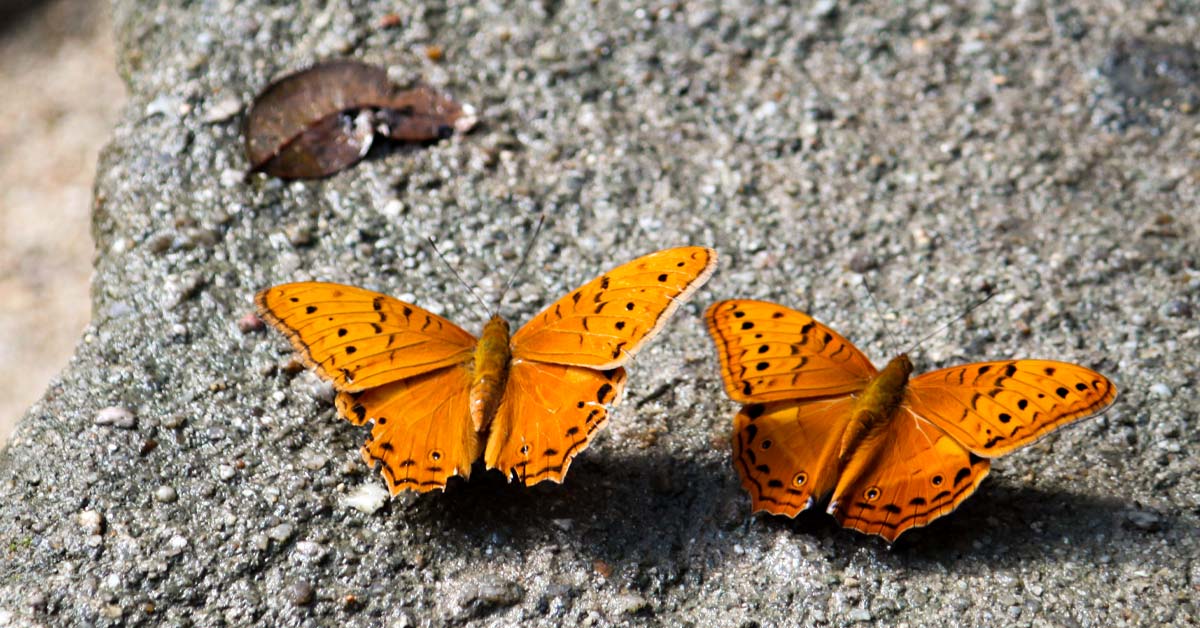 11 Easy Butterfly Drawings
1. Happy Butterfly Drawing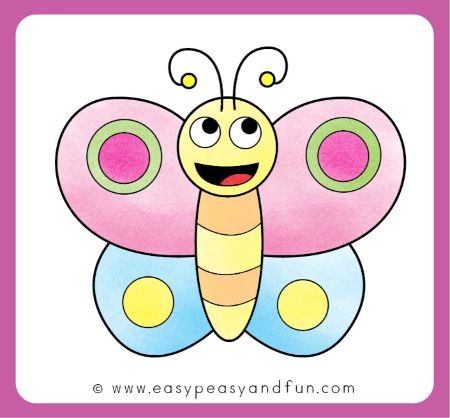 This cute butterfly is giddy for you to start this list. It knows that it's filled with beautiful and exciting butterfly drawings that you and your kid will like.
These rock painting ideas for kids will be a hit to them, too.
2. Creative Butterfly Duo Drawing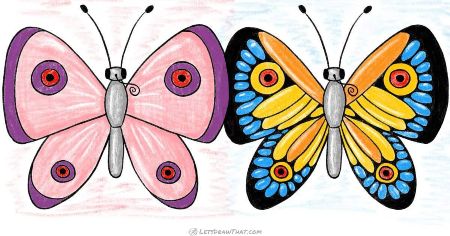 One butterfly drawing isn't enough amirite? It would be better if you learn how to draw two, three, or even four butterflies to master drawing it. These two butterflies will be a great start.
Butterfly with Circle-Patterned Wings Drawing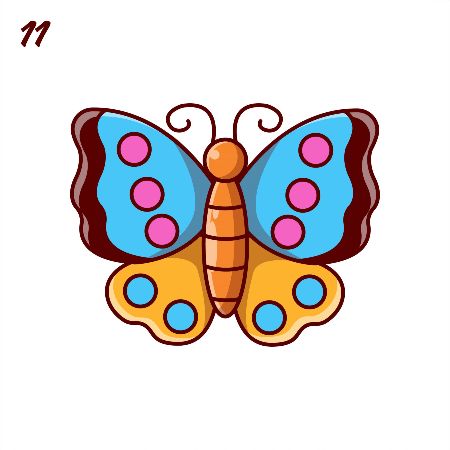 Butterflies come in different sizes, colors, and patterns. There are small and big butterflies. They also come in different colors like pink, blue, and orange. While their patterns differ as well. This one features a circular wing pattern.
7. Funny Butterfly Drawing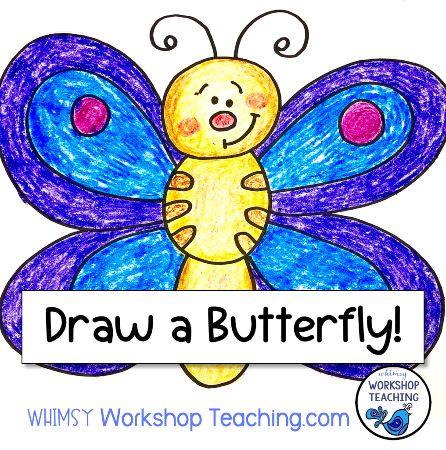 8. Cartoon Butterfly Drawing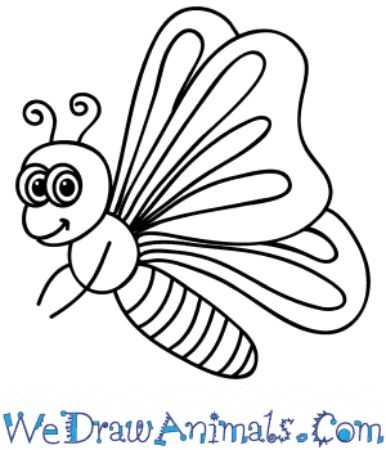 Complete your animal and insect characters with this big-eyed butterfly drawing. Your kid will have the creative freedom of choosing the colors for this drawing, too.
Say Hello to the most kawaii cat in the world with these Hello Kitty perler beads.
10. Gorgeous Butterfly Sketch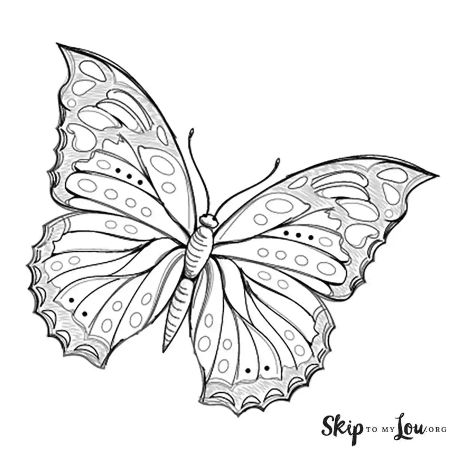 This realistic butterfly will be suitable for those who have mastered the art of butterfly drawing. Its swirls and shapes will be a little challenging but it's definitely doable with practice.
Want to learn how to draw Japanese food? In this post, you'll learn how to draw a sushi.
11. Butterfly Drawing Using Hands
9 How to Draw a Butterfly (Step-by-Step)
12. Butterfly Drawing for Kids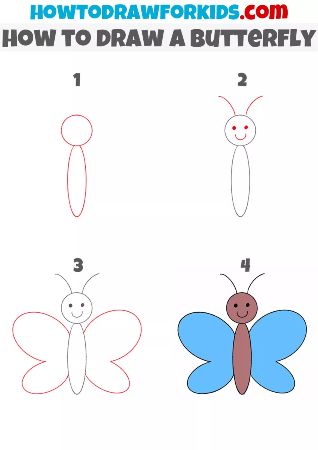 This four-step butterfly drawing is perfect for preschool kids. By following the easy steps, your kids will have a beautiful and simple butterfly that's ready to fly.
Hop on and let's do fun activities for kids like these perler bead frog patterns.
13. Cute Butterfly Drawing Tutorial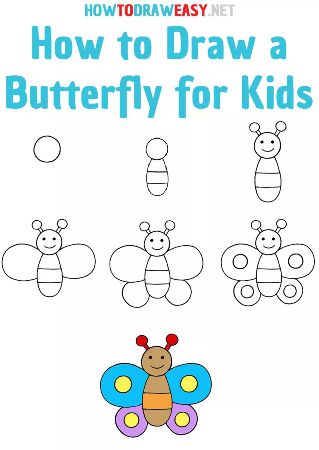 You won't want to miss out on this adorable butterfly. Drawing this will be a fun learning experience for your kids. Aside from learning more about butterflies, this will also help in relieving stress and enhancing their problem-solving skills.
14. Whimsical Butterfly Sketch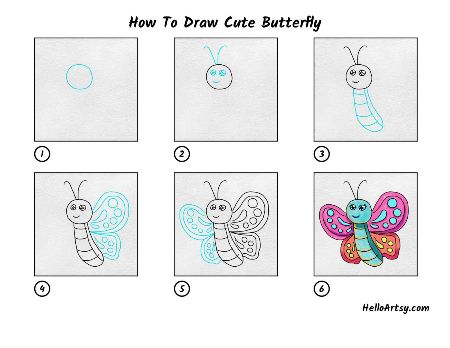 Did you know that a butterfly's life cycle has four stages? They first start as an egg, followed by a caterpillar and pupa, and voila! The fourth and final stage is when they become adult butterflies.
15. Pretty Yellow Butterfly Drawing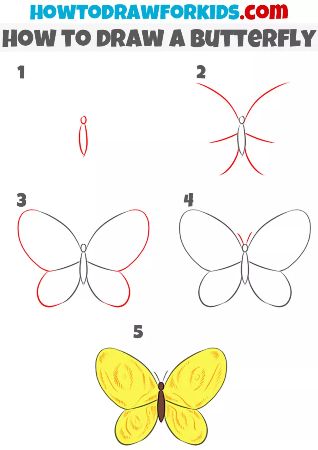 Some people believe that a yellow butterfly signifies hope and happiness. Good thing there's a lot of types of yellow butterflies out there. This includes the clouded yellow, eurema, and cloudless sulphur butterflies.
16. Butterfly with a Flower Sketch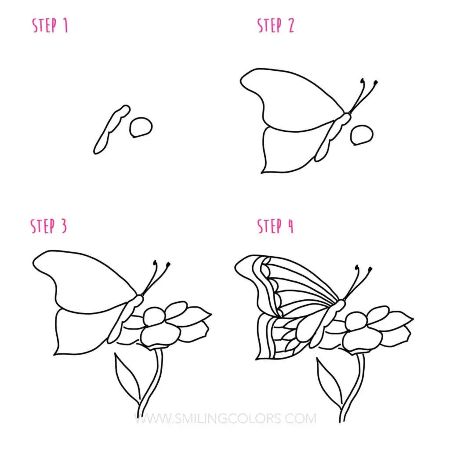 Like us humans, butterflies are also attracted to flowers because of their colors and fragrance. Look at this butterfly resting on top of a flower. It's a common and beautiful occurrence in nature.
Flowers will go well with these butterfly drawings. Check out these flower doodles to get ideas for your next drawing.
17. Simple Butterfly Drawing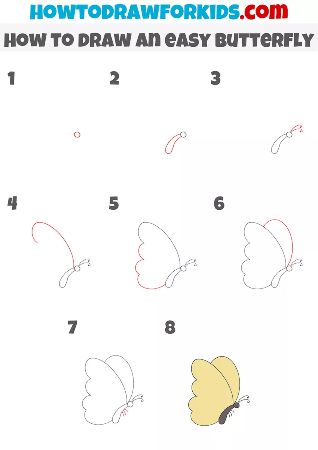 Don't underestimate these little creatures. Butterflies can fly up to 30 miles per day. That's pretty impressive considering their size and built.
Get ready for the summer heat with these summer perler bead patterns.
18. Easy Butterfly Drawing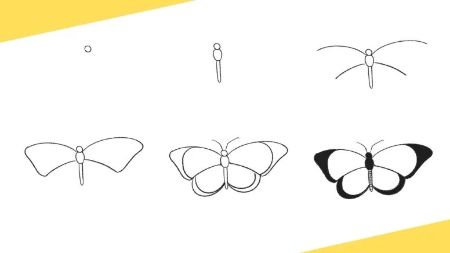 Even a black and white butterfly can look so elegant. In this tutorial, you'll learn the proper pencil strokes to create a minimalist butterfly drawing.